All Lisas, big or small, male or female (or maybe both), crazy or sane, came from the first: Lisa Prime.





She may be a robot in disguise — or a unicorn; researchers are still deliberating on that one.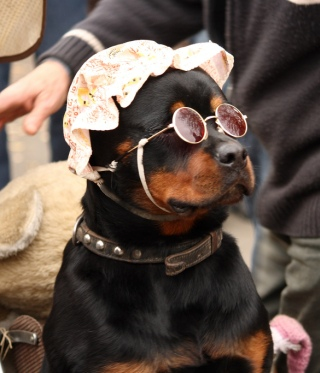 normally, I use Longfellow lyrics
Edit
Because I don't know what horrifying things to tell you. Most importantly, I am Lisa and am here to supply trolls to Xanadu's ranks. I don't have a life, so this supply is always readily available. If nothing else, I will always be somewhere, trying to fulfill my perfectionist needs and abusing my rights to hyphens, italics, and semi-colons.

Also, don't look behind you. I am probably staring through your window.

...

}8)
ALSO KNOWN AS Babilu
JOURNAL fruitsgrow
EMAIL thanksfortheoverkill(at)yahoo(dot)com
AIM PM. ...or ask Dele.

something
Edit
...needs to go here.
cast list
Edit
Trowa Barton
mercenary turned clown
• seriously
• here to troll you and contemplate his navel
• ...while pretending to be a girl

Báthory Erzsébet
the Blood Countess and Hungarian Whore
• otherwise known as, your worst nightmare
• match made in Hell with Carmilla
• is raising her family and torturing maids

Lauren Cooper
a well-intentioned extremist
• FBI agent and behavioral analyst
• in some cruel joke, the nexus has resurrected her
• so she has taken to booze to cope with her unlife

Naomi Costa
how is this woman a doctor?
• pretty little psycho
• with the emotional range of a rock
• and an addiction to almonds

Gaila
professional GQ motherfucker
• like a Christmas tree but hotter
• resurrected to Taxon before disappearing to Xanadu
• living up her second chance at life

Hestia
the most boring goddess
• but the most important, who knew!
• everyone's mother
• especially Martel's

Ellen Ripley
the most badass woman ever
• but you already knew this
• and if you didn't
• what is wrong with you

Yuzada Iposot
intergalactic terrorist
• insane, rich, and dangerous
• ballsy enough to use "lawyer" as her cover
• you should check out her lab, though